Alabama Shares Health Update on Crimson Tide Radio Voice Chris Stewart Following Concerning Setbacks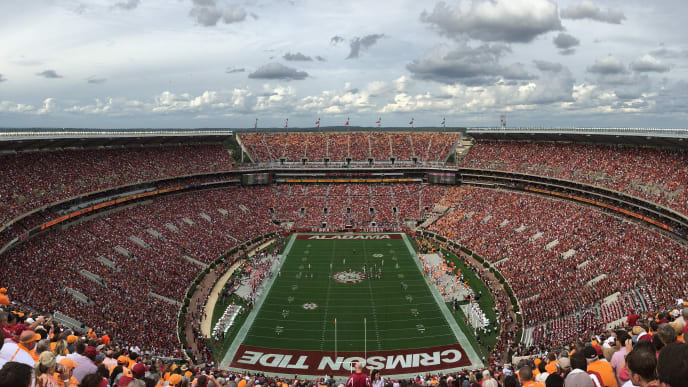 Well, this is not the news we expected to hear regarding Alabama Crimson Tide radio voice Chris Stewart following the progress he was reportedly making after the heart bypass surgery he underwent in August.
Alabama has released a statement detailing a series of setbacks Stewart has endured in recent weeks, claiming that his heart is doing OK, but that he's also been combating a serious infection alongside additional side effects that forced him back into the hospital.
Ugh.
This news is all the more upsetting when you consider just how well Stewart was doing in his recovery. Just a few days after his surgery, he took to Twitter to reassure the Crimson Tide community of his improving status.
There's really no way to tell how serious his current status is, but you never want to hear the term "setback" as it pertains to a recent heart bypass surgery. All we can do now is send our thoughts his way. Feel better, Chris.