Aaron Rodgers Speaks Out About Helmet He Was Forced to Ditch by NFL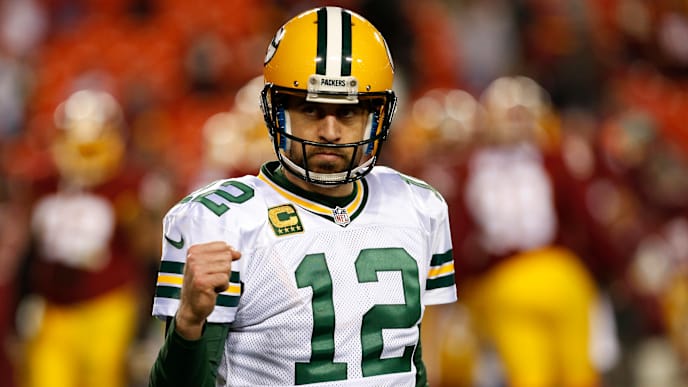 Antonio Brown was not the only player who took issue with the NFL's new helmet rules.
(But he sure was the only one delusional enough to apparently threaten retirement over it.)
Green Bay Packers Quarterback Aaron Rodgers wanted to keep his old helmet as well, but eventually came around and is weighing some new options.
Rodgers' main focus is on rebounding from a 6-9-1 season and building a relationship with a new coach. He is currently down to two helmets that he is going to use in the regular season. The Packers QB was also confident Brown can find a helmet to prevents him from having to follow through with his bizarre threat to quit football.
Brown and Rodgers both were accustomed to using a certain type of helmet for years and years. Any helmet models that are more than 10 years old, however, are not certified to use in NFL practices or games.
Rodgers made an investment in VICIS, a company that produces one of the two helmets he is currently trying out. The investment is a smart one so he can at least have some say in the design of his new helmet.
Throughout all of training camp and into the preseason, Rodgers has kept his focus on his offense not the helmet. Even if it bothered him to change, it has not become the media circus Brown created.