Aaron Boone Needs to Be More Careful With Yankees Stars Down the Stretch After Gleyber Torres Injury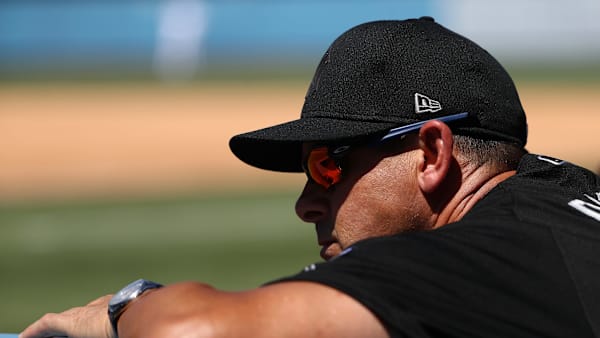 The New York Yankees have been seemingly plagued with injuries throughout the season, as they've lost numerous All-Star caliber players for an extended period of time.
Just as the Yankees were finally getting back to full health, Gleyber Torres slipped and fell on the outfield grass, giving everyone at Yankee Stadium a serious scare on Friday night.
Torres felt weakness in his legs after the fall, which caused Yankees skipper Aaron Boone to pull him out of the game. Gleyber will be held out on Saturday, and will be further evaluated as they need to figure out his availability moving forward.
While it would have been great to see Torres back in the lineup on Saturday, it makes complete sense for Boone to keep him out. Yes, the Yankees need every win possible down the stretch to secure home field advantage over the Houston Astros. However, if they were to lose one or two of their best players in the process, was it worth it?
Keeping your best players fresh and ready for the absolutely brutal month of baseball ahead should be priority number one. After all, you want all of your heavy hitters out there in a full series against a team like Houston or the Minnesota Twins. Otherwise, you likely have no chance.