76ers Troll LeBron James and Lakers With Chalk Toss-Themed Tweet After Surviving Late Scare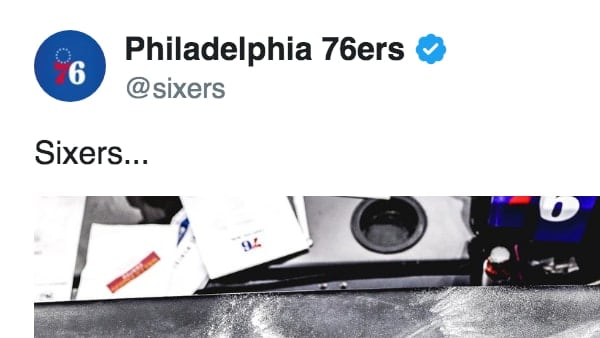 You just know the 76ers had this one planned for some time.
LeBron James passed Kobe Bryant on the NBA's all-time scoring list on Saturday night, but he wasn't immune to trolling after losing in Philadelphia. The Sixers' Twitter account has proven to be one of the funniest in all the NBA, routinely jabbing their opponents. After taking down one of the NBA's finest, the social media team had a little something up their sleeve.
I see what you did there.
The Sixers are embracing good news this week. With the return of Joel Embiid on the horizon, Ben Simmons has taken the reigns as the leader of this Sixers team. Despite all of their talent, Philadelphia sits in sixth on the Eastern Conference totem poll. That's just not good enough.
The return of Embiid, and continued dominance of Simmons (who dropped 28/8/10 on Saturday night) will do this team some good as they try to prove their cohesiveness entering the All-Star Break.