6 Best MMA Fighters Outside the UFC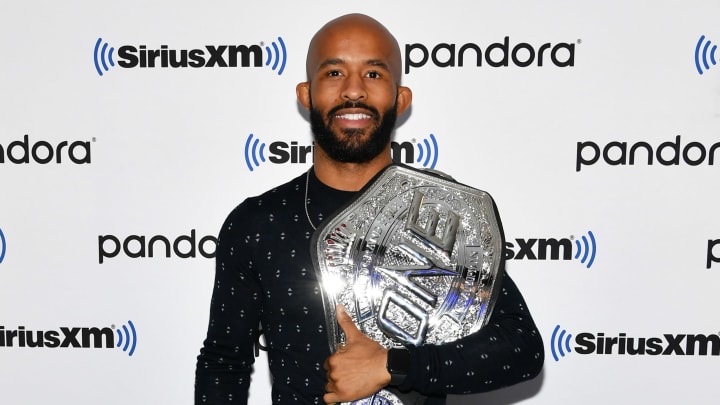 The Ultimate Fighting Championship may be the center of the mixed martial arts world, but that doesn't mean they've got a monopoly on talent. Particularly on the women's side of the MMA world, Dana White's empire hasn't completely cornered the market just yet -- and with that in mind, let's show love to the six baddest, most dangerous fighters in the world of Bellator, Asia's ONE Championship, and beyond.
Honorable mention shoutouts go to bruisers like Ilima-Lei Macfarlane, Kyoji Horiguchi, Cheick Kongo, and Rafael Lovato Jr., who just missed out on our non-UFC honor roll.
6.

Ayaka Hamasaki
One big reason judo guru Ayaka Hamasaki hasn't crashed the gates of UFC? She fights (and dominates) in the 105-pound atomweight division, which doesn't yet exist in Dana's world. That shouldn't take a single thing away from this submission ace's accomplishments over the years in JEWELS, Invicta FC, or her ongoing undefeated run in Japan's Rizin Fighting Federation, however.
5.

Ryan Bader
A former UFC stalwart, Ryan Bader may be in the final leg of his career as a top dog at the age of 36. But since joining Bellator in summer 2017, he's become a two-division champion at light heavyweight and heavyweight thanks to wins over Phil Davis and the legendary Fedor Emelianenko and is unbeaten in six outings. "Darth Bader" has a new lease on life, and the force is still strong in this one.
4.

Julia Budd
The Jewel has lost to exactly two opponents in her MMA career: Amanda Nunes and Ronda Rousey. And in the eight years since then, the muay thai and kickboxing skullcracker ripped through Invicta FC and Bellator like a buzzsaw, ransacking any and all featherweights that have come her way. A marquee showdown with Cris Cyborg in January 2020 will have the UFC world sick with jealousy.
3.

Douglas Lima
Where would Douglas Lima fall in the 170-pound pecking order if he fought in UFC? That's an uncomfortable question if you're a guy like Leon Edwards or Demian Maia. Fresh off avenging his welterweight title defeat against Rory MacDonald, the once and future Bellator welterweight champ matches top-notch stamina with a well-rounded striking and grappling arsenal that consistently excites.
2.

Cris Cyborg
Cristiane Justino spent years as the baddest, most unrelenting woman in the fight game. She obliterated Gina Carano in the first-ever women's main event for a major MMA promotion back in 2009 and later became UFC's first women's featherweight champ, defending the title twice before falling to the GOAT, Amanda Nunes. She now enters Bellator with a terrific chance to pen a brilliantly violent third act.
1.

Demetrious Johnson
There's only one Mighty Mouse! Demetrious Johnson is the only non-UFC fighter to consistently crash the top-10 of mainstream MMA pound-for-pound rankings, and Dana White and Co.'s decision to "trade" him to Asia's ONE Championship in exchange for Ben Askren is perhaaaaps a move they'd like to take back. DJ's only loss in the last eight years came against future UFC double-champion Henry Cejudo, and he's fresh off a virtuoso showing in the ONE Flyweight Grand Prix tournament.