5 Players Who Will Bounce Back From Disappointing 1st Halves After the All-Star Break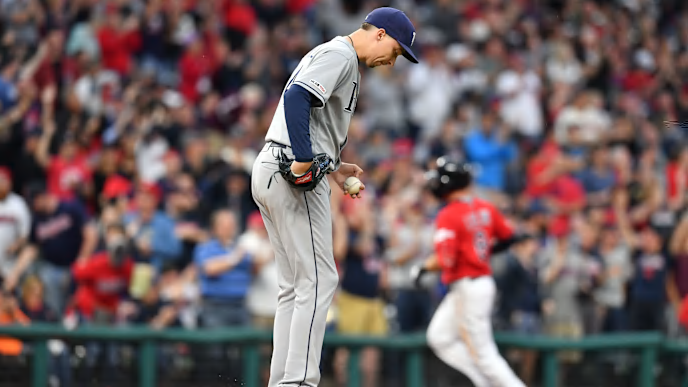 The MLB All-Star break has come and gone, and plenty of the league's stars just recharged in order to continue their phenomenal seasons. However, there are a few players who were expected to enjoy great success in 2019 who couldn't manifest it in the first half of the year. However, for these five players, there's a good chance that they bust out of their slumps in the second half.
5.

Matt Carpenter, St. Louis Cardinals
Carpenter has put together a very uncharacteristic .216/.325/.381 slash line with just 10 homers through the first half of the season. While he may not hit for average, he could easily experience a power surge, something that typically arrives for him in the second half of the year. He hasn't hit fewer than 21 home runs since 2014, so expect the power to come back for Carpenter as he returns from the IL, just in time for the Cardinals to chase a playoff spot.
4.

Robinson Cano, New York Mets
The All-Star break could not have come at a worse time for Cano, as he had raised his batting average nearly 20 points in the previous week. While it may seem like a stretch, we can't forget that Cano has always been a great hitter, even after his suspension last year, hitting .317 with six homers in the second half of the year. If Cano can start hitting again, things could start looking up for the Mets down the stretch.
3.

Paul Goldschmidt, St. Louis Cardinals
Goldschmidt's first season in St. Louis is clearly not going according to plan, as he's having his worst season of his career. His .254/.343/.426 slash line features the lowest numbers he's ever produced (excluding his rookie season), and his .769 OPS is nearly 150 points lower than his career average. He could be turning things around, as he homered twice in the final series of the first half against the San Francisco Giants, and is hitting .364 with a 1.167 OPS in his last six games. With Marcell Ozuna still out, the Cards need Goldschmidt to step up and be the offensive juggernaut they thought they were getting when they traded for him last winter. His play in the final week of the first half could mean that he's making a comeback.
2.

Jose Ramirez, Cleveland Indians
Ramirez can't hit like this forever, right? After transforming himself into an AL MVP candidate the past two seasons, he fell off a cliff in the first half of the year, compiling a .218/.308/.344 slash line, with his on-base percentage being nearly 80 points lower, and his slugging percentage being a whopping 200 points lower, than his 2018 mark. The month of June was the least kind to him, as he had a lowly .620 OPS in that time. However, things seem to be looking up for Ramirez, as he's hitting .273 and has a .591 slugging percentage in the month of July. Better days are very much ahead for the third baseman.
1.

Blake Snell, Tampa Bay Rays
Snell has had a seriously disappointing season with the Rays after capturing the AL Cy Young award in 2018. He's compiled a 4.70 ERA with a .251 batting average against him and 13 home runs served up, which puts him on a pace to put up a season full of lowly statistics. The only category he continues to produce in is strikeouts, as he has 122 to his name in 18 starts. His last two outings entering the All-Star break were very encouraging, however, as he had a 2.45 ERA with 17 strikeouts in 11 innings against the New York Yankees and Texas Rangers. If the Rays want to take the division lead back from the Yankees, Snell will have to pitch like a bonafide ace again, and is a good bet to do it.