5 Bold Predictions for Game 7 of the Stanley Cup Finals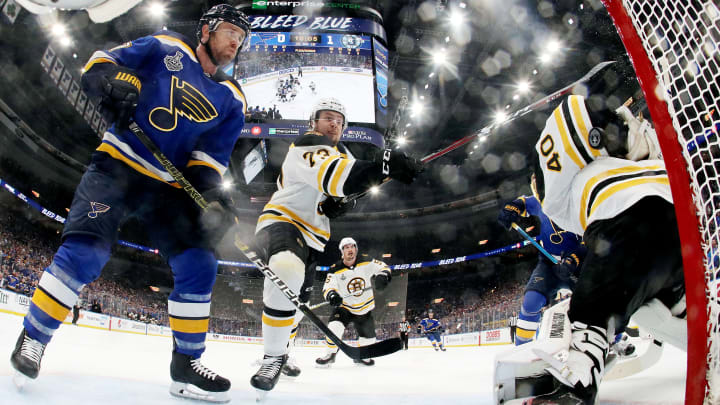 The Stanley Cup Finals reaches Game 7 between the St. Louis Blues vs the Boston Bruins on Wednesday night, and no matter the outcome, the Stanley Cup will be awarded in Boston. The Bruins are coming off a dominate performance in Game 6 to stave off elimination and force the series to go the distance, so here are five bold predictions, including who will lift Lord Stanley's Cup.
5.

Binnington Rebounds From Game 6 Loss
Jordan Binnington has been an absolute beast following a loss in his short career, and in the playoffs, he has only let up more than two goals one time following a Blues defeat. He is 12-2 following a loss this season, clearly not afraid of rising to the occasion after coming up short in previous games. He's shown no signs that Game 7 will be any different, but the Bruins will test him all the way.
4.

Fewer Than 4 Goals Scored
Both Tuukka Rask and Jordan Binnington have been great in this series, and the Game 7 will surely come down to the goaltenders. Rask and Binnington will combine for an amazing goalie showdown and there will be no more than four goals scored combined in this game.
3.

The Blues Will Win Their 1st Stanley Cup
The St. Louis Blues have never won a Stanley Cup, and are in the finals for the first time in 49 years. They were unable to close out the series in Game 6 at home, but they have had success on the road thus far in the series. We're expecting the Blues to stun the Bruins crowd and send TD Garden into despair with a shocking road-win to edge the series in their favor.
2.

Ryan O'Reilly Scores Stanley Cup-Winning Goal
O'Reilly has been no stranger to the big moments, and is riding a five-game point scoring streak and has 7 points throughout the six Stanley Cup Finals games so far. He came up huge in the Blues Game 5 victory, when he registered a goal and an assist to help St. Louis take a 3-2 series lead. In the low-scoring Game 7, O'Reilly will be the one to send the Blues to the promise land.
1.

The Conn Smythe Trophy is Awarded To...
Ryan O'Reilly. O'Reilly has been the Blues most valuable player in the Stanley Cup Finals so far, and it extends much further then his point totals. Not only does he have 21 points in 25 games in these playoffs, but he has gone against the Bruins top line each and every game and has played a huge part in slowing them down. His biggest task has been in the face-off circle, where he has a 50.25% conversion rate in the playoffs. It's only fitting that he be awarded the postseason MVP.