NFL
49ers should no question take Justin Fields with No. 3 pick
By Braulio Perez | Apr 24, 2021, 8:00 PM EDT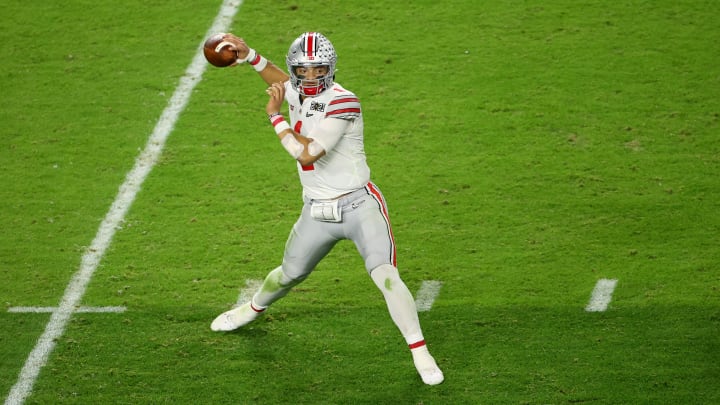 Everyone is waiting to see how the NFL Draft will shape out. While Trevor Lawrence is all set to go No. 1 to the Jaguars, and the Jets look ready to rock with Zach Wilson, that leaves plenty of questions at No. 3 for the San Francisco 49ers.
Will general manager John Lynch go with quarterback Mac Jones of Alabama or Ohio State's Justin Fields?
From this chair, we love Fields and we believe that Lynch and head coach Kyle Shanahan shouldn't think twice about who to go with here. In today's NFL, dual-threat quarterbacks are changing the game. Advantage Fields.
While Jones is one heck of a player, Fields can hurt you with both his wheels and impressive right arm. He'd be the ideal fit for the 49ers. They should select him and not think twice.