The New Orleans Saints only made five selections in this year's draft, so it was inevitable that they would be busy trying to bring in undrafted rookies once the big weekend passed. The Saints, who were just a few plays away from playing in the Super Bowl last season, are bringing back the bulk of their roster, but that doesn't mean some undrafted guys shouldn't make the final cut to add some important depth. Let's identify three in particular with a shot to make the roster.
1. WR Emmanuel Butler, Northern Arizona
Emmanuel Butler was a small school superstar during his time in college. He left Northern Arizona as the program's all-time leader in receiving yards with 3,217 and touchdown catches with 33. Standing at 6-foot-3 and 217 pounds, he has the physical tools to succeed at the next level, but it's yet to be determined if his lack of major college experience will hinder his development. At the very least, learning under Michael Thomas won't hurt.
2. OG Mike Herndon, Pittsburgh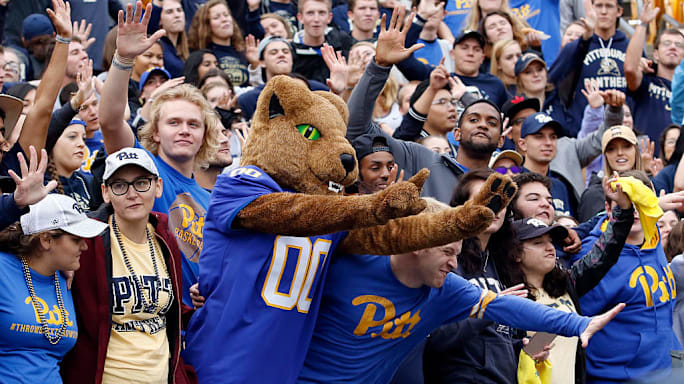 After taking Texas A&M center Erik McCoy with their first selection in this year's draft, the Saints are pretty set with all their starters along the offensive line. They could really use some solid depth behind that group, however. Mike Herndon could end up being a piece to that depth if he makes the final roster, as he earned third-team All-ACC honors during his final year at Pitt, just hist first year as a starter. He only allowed nine QB pressures on 433 career pass blocking snaps, and didn't allow a single QB hit in 2018. If he keeps coming along, he could be a front-runner for a backup guard spot once training camp rolls around in August.
3. DB Darius Williams, Colorado State-Pueblo The Saints defense finished with only 12 total interceptions last season, tied for 18th in the NFL. It's clear that they need to improve in this area, and they addressed this need in the draft by taking two defensive backs with their first three picks. But neither of them had the type of impact that Darius Williams had for Colorado State-Pueblo. Although he attended a Division II school, Williams put up ridiculous numbers during his time at Pueblo. From 2015 to 2018, he had 58 pass deflections in 50 games. In 2017, he set a single-season school record with eight interceptions, finishing his career with 17 total, and he returned seven of those picks to the house for six. Standing at 6 feet and 193 pounds, he definitely has the body type to play in the NFL. We'll just have to wait and see if that kind of production will translate to the league.