3 Teams Dumb Enough to Actually Bring Curt Schilling on as Manager or Coach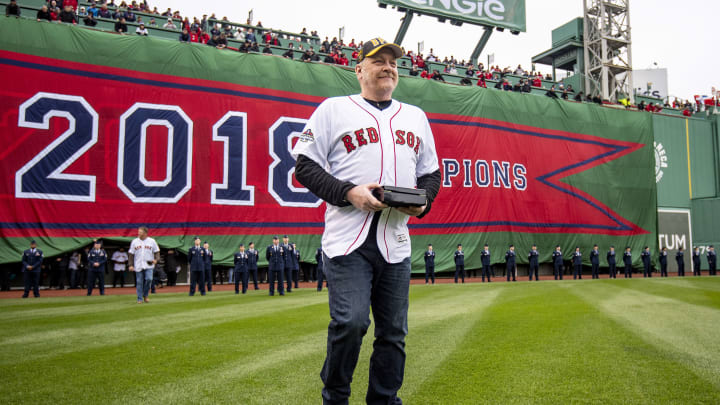 Curt Schilling, he of the failed video game company and Senate run, now seems dead set on trying to return to the game of baseball. The former ace has said that he's open to joining any team willing to take him on either as a manager of a member of the coaching staff (specifying the Red Sox pitching coach gig and the Phils managerial slot), and unfortunately, we'd bet these three teams would be dumb enough to give him a shot.
3.

Boston Red Sox
The Red Sox, to Schilling's delight, have a sudden opening on their coaching staff following the reassignment of former pitching coach Dana LeVangie. Ownership already has a major disconnect with the fan base to deal with, and that's not even to mention the under-performance of the pitching staff. It would come as no surprise if they were to throw their concerns about his antics to the wind to bring him in as a type of appeasement for the fans and a quick fix for their pitching woes, thus killing two birds with one stone, ill-advised as it may be.
2.

New York Mets
Nothing would be more on brand for the Mets than for them to bring in a voice even more divisive than Mickey Callaway. Sure, Schilling could potentially help iron things out as far as performance goes with the pitching staff, but that would largely be overshadowed by internal issues. If Callaway was having problems keeping that clubhouse in order this year, then there's no telling how wild things could get with a combative man like Schilling at the helm.
1.

Pittsburgh Pirates
The Pirates already have incompetent ownership and an incompetent front office, so all that's left to complete the trifecta is an incompetent manager. After moving on from Clint Hurdle, it seems only right that the Pirates would give Schilling a shot as manager. It would be the perfect way to encapsulate the ineptitude of the organization that traded away Tyler Glasnow and Austin Meadows for the woefully underwhelming services of Chris Archer.