3 Players the Cowboys Should Cut After Preseason Week 1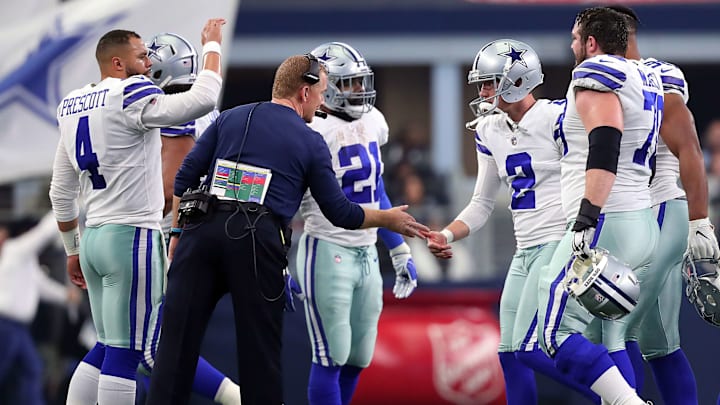 The Dallas Cowboys had their share of struggles in a 17-9 defeat at the hands of the San Francisco 49ers in their first preseason game.
With important roster decisions looming, some difficult decisions certainly are on the way for the front office. But, which players could be on the way out? Here's a look at three players Dallas should cut:
1.

Jon'Vea Johnson, WR
Johnson was not picked in April's draft, but he was one of the top undrafted free agents on the market. The Cowboys have been excited about his ability, but his ongoing struggle with drops could spell the end of his short tenure with the organization. Johnson's butter fingers were on full display in the first week of preseason, and that's the easiest way for a receiver to lose his job.
2.

Jordan Chunn, RB
Chunn, an undrafted rookie out of Troy State in 2018, spent all of last season on the Cowboys practice squad. He's flashed some talent in camp, but the 24-year-old back didn't impress in the first preseason game. He failed to get out of bounds at a crucial point at the end of the first half against the 49ers, and he was called for unsportsmanlike conduct for throwing the ball at an opponent. That kind of immaturity is not what the coaches want to see.
3.

Brett Maher, K
Maher had a pretty good rookie season in 2018, making good on 29 of his 36 field-goal attempts, including 6 of 7 from 50-plus yards. Unfortunately, he's had a rough training camp by most reports, and his first preseason performance was shaky. He missed a 35-yarder and 2 of his 3 makes barely snuck between the uprights. For a team with postseason aspirations, the Cowboys may want to look elsewhere for kicking help.