3 Moves That Will Get Patriots Back to Super Bowl Contention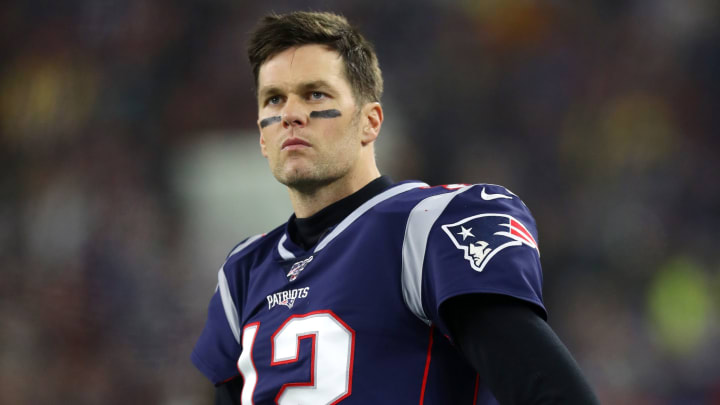 The New England Patriots are not in the Super Bowl for the first time in what feels like an eternity. It's actually been just four seasons, but it doesn't feel like they're the same ever-looming contenders they have consistently been during the Bill Belichick and Tom Brady era. Well, after the Pats failed to make it out of the first round of the playoffs, they will be hard at work this offseason in order to make it back to the Super Bowl next year. Here's a few things they should do to achieve that goal.
3.

Lock up Defensive Starters Set for FA
The Patriots' defense was absolutely dominant in 2019 and the team needs to lock down the core for the future. Linebackers Kyle Van Noy and Jamie Collins need to work out new contracts, but no defensive re-signing is more crucial than that of defensive back Devin McCourty. The Patriots secondary would take a major hit without McCourty, who pairs with Stephon Gilmore to form a formidable tandem. If New England can lock down its defensive starters and keep them out of free agency, they won't have to worry about a defensive hangover next year.
2.

Sign AJ Green in Free Agency
The Patriots lacked substantial weapons on offense in 2019, especially with Julian Edelman marred by injuries throughout the year. Well, 2020 will be much of the same, unless the team makes some moves in the offseason. Cincinnati Bengals star AJ Green is set to hit the open market, and the Patriots would be wise to pounce on the veteran. He's established himself as one of the game's best wideouts, and he would represent an immediate upgrade over the likes of Mohamed Sanu and N'Keal Harry.
1.

Move on from Tom Brady
For the first time in two decades, the Patriots may need to address the situation at quarterback with Tom Brady possibly bolting for the exit door. TB12 isn't interested in a pay cut, and there's not a better time to invest in a new signal caller. It's a tough pill to swallow, but the Brady era in New England may be over, and the Patriots best prepare for that possibility. Whether they address the future at the position via the draft, free agency, or even a trade, changes are set to take place in Foxborough, and that may actually prove to be what the team needs to return to the Super Bowl.