3 Free Agents the Cubs Should Avoid This Offseason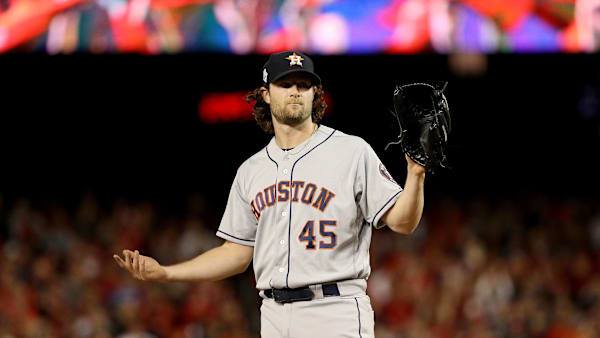 With David Ross in at manager, this offseason is no doubt one of change for the Chicago Cubs. There's sure to be a decent amount of turnover on the roster as well, as they try to retool a team that has struggled to meet expectations in recent seasons. But, as they look to add talent in free agency, they'd be better off steering clear of these guys this winter:
3.

Mike Moustakas
The Moose is officially loose on the free agent market, but the Cubs shouldn't go anywhere near him. Moustakas was more than serviceable as a second baseman, but he wouldn't be worth pursuing considering the in-house options that the Cubs have. Ian Happ, for example, finished with a higher OPS+ (126) than Moustakas (114) and provides positional versatility at a fraction of the cost. Pursuing the 31-year-old vet would be a waste of time, talent and money.
2.

Aroldis Chapman
The Yankees' star closer isn't technically a free agent yet, but all signs point to him opting out of his deal in New York and testing free agent waters. If he does, then the Cubs should avoid him at all costs. He's not the same fire-baller that they traded for back in 2016, and he won't be worth the contract he's going to demand. They dealt with their fair share of bullpen problems last year, but there's no need for them to go after Chapman when his velocity is falling off of a cliff and he's well on the wrong side of 30.
1.

Gerrit Cole
It's awfully tempting to go after a free agent pitcher as talented as Cole. He's fresh off of a career year in which he logged 328 strikeouts and a league-best 185 ERA+. Pitchers of his caliber don't come around very often, but the Cubs need to resist the urge to throw money at him. Their rotation is already a solid group as is, and based off of Yu Darvish's second-half performance, things are only going to get better for them next year. He might be the best free agent out there, but their money would be better spent pursuing a filler arm on the cheaper end of the market rather than going after this offseason's biggest fish.