MLB
Yankees' Giancarlo Stanton smashes HR and we need more
By Braulio Perez | Apr 24, 2021, 9:00 AM EDT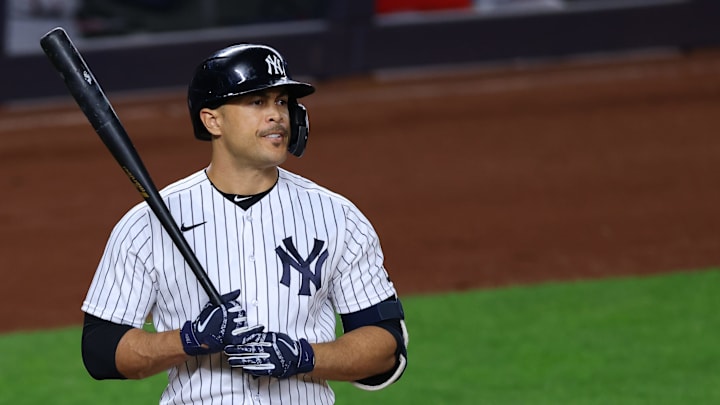 Giancarlo Stanton has been ice cold to start the 2021 season, that would be an understatement for the New York Yankees slugger. Entering Friday's showdown with the Cleveland Indians, Stanton was batting .158. Yikes.
What's a good way for him to get back on track and heat up? How about a sweet dinger against the Tribe.
Gonecarlo, indeed. When you leave the ball there for Stanton, he's typically going to crush it. This one was a no-doubter, which of course was great to see for Yankees fans everywhere. More of this please, Mr. Stanton. When you smash the ball like this, countless folks are jacked up.