VIDEO: Russell Wilson Buys His Mom a Sweet New House for Mother's Day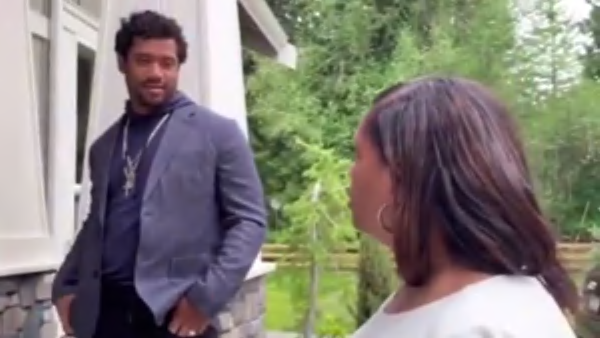 Russell Wilson's contract extension was extremely lucrative, as he became the highest paid player in NFL history. The Seattle Seahawks inked their franchise quarterback for the next four years for a whopping $140 million. Wilson made sure to put that newfound cash to good use on Mother's Day by buying his mom a brand new house, and she had an amazing reaction.
After he handed her the keys to the house, Tammy Wilson rode a rollercoaster of emotions. She went from an expression of pure shock, to disbelief, and it even ended with her claiming she was going to pee herself!
Wilson showed his mother just how appreciative he is of all of her sacrifices, and paid her back with the ultimate gift. After providing for Wilson throughout his childhood, he felt it was his turn to give back.
While everyone wants to give their mom a great gift on Mother's Day, Wilson went above and beyond with this unreal gift.
I guess that's just one of the many perks that come with signing a $140 million contract.