Veteran CB Charles James II Has Wild NSFW Comeback to Fan Who Roasted Him Over Playing Time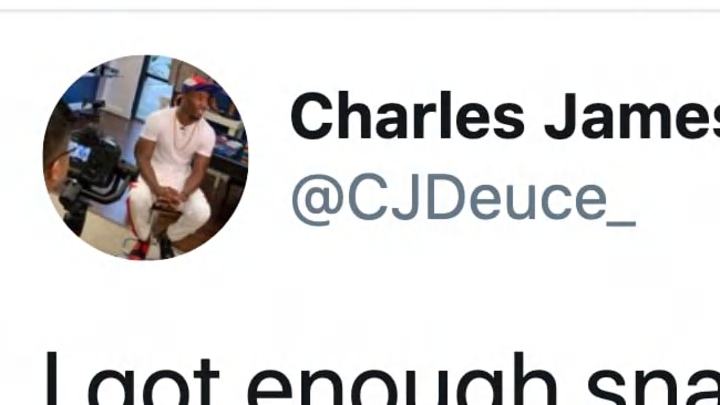 Anytime you go after an NFL player about a lack of playing time, as one overconfident fan tried to do with former NFL defensive back Charles James II, you'll usually end up in a smoldering wreck after you get roasted into oblivion.
After James postulated that Deion Sanders couldn't cover Tyreek Hill (an insane opinion), a fan claimed that he "says something dumb every week" before poking fun at his lack of playing time. James responded by claiming that he got enough snaps in the NFL, before going for the jugular in a very NSFW fashion.
James has just 43 tackles in his pro career, as the former Charleston Southern star bounce around the league for four seasons, with stops in Baltimore, Houston, Indianapolis, and Jacksonville.
He was last seen in the AAF with the Memphis Express and the XFL with the St. Louis BattleHawks. While not a Hall of Fame career, it's a robust football life the fan trying to flame on Twitter can't claim to have.
Let this whole incident serve to illustrate the fact that the worst NFL player is a dozen times more athletic than you, and any insult over playing time rings totally hollow.