United's Marcus Rashford was sent racist messages from fans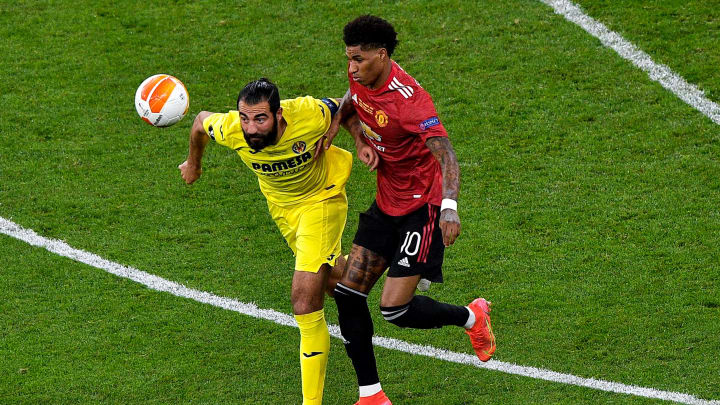 Villarreal CF v Manchester United - UEFA Europa League Final / BSR Agency/Getty Images
Wednesday proved to be a heartbreaking day for Marcus Rashford. Not only did Manchester United lose to Villarreal in the Europa League Final, but the superstar posted on Twitter stating that fans sent him racist messages after the final whistle.
Rashford struggled mightily in the defeat, but there's no excuse for supporters to send him hurtful posts like this. The United standout voiced his displeasure on social media.
Too often, we're seeing these kinds of Twitter posts from players. There is simply no room for racism, anywhere. Good on Rashford to call out his haters and let them know that he's not going to put up with it.