Tom Brady Has Short and Dismissive Response to Antonio Brown Questions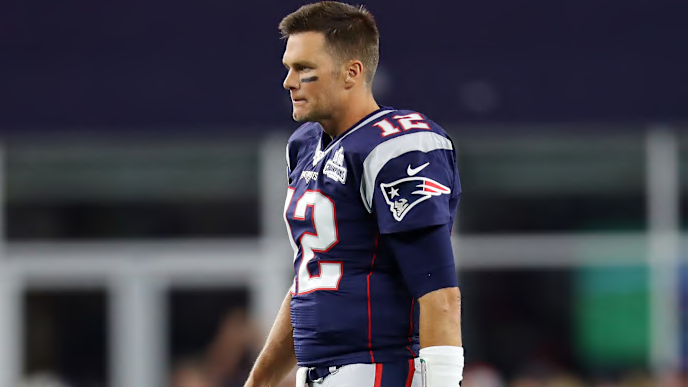 If Wednesday's slate of interviews has taught us anything, it's that the New England Patriots are going to be stingy and reserved when fielding questions about Antonio Brown's rape and sexual assault allegations.
Earlier today, head coach Bill Belichick rashly ended his interview when asked for his thoughts on the embattled wideout's latest predicament.
And it would appear that Belichick passed down his aloof method to Tom Brady, who also delivered a detached and slightly passive-aggressive response to his list of questions.
Did we really expect TB12 to provide any further insight on AB's legal situation and how it could possibly affect his roster spot? No, absolutely not.
But was it too much to ask for the future Hall of Famer to offer more than a one-word answer considering that he allegedly invited the All-Pro WR to stay at his house while he gets settled in Foxborough?
We understand that Brady wants to distance himself from this (if proven to be true) grotesque circumstance, and for now we're just going to have to accept the fact that not much, if anything, will be said beyond the Patriots team statement they released on Tuesday night.