NBA
Russell Westbrook is the new triple-double king
By Braulio Perez | May 10, 2021, 11:45 PM EDT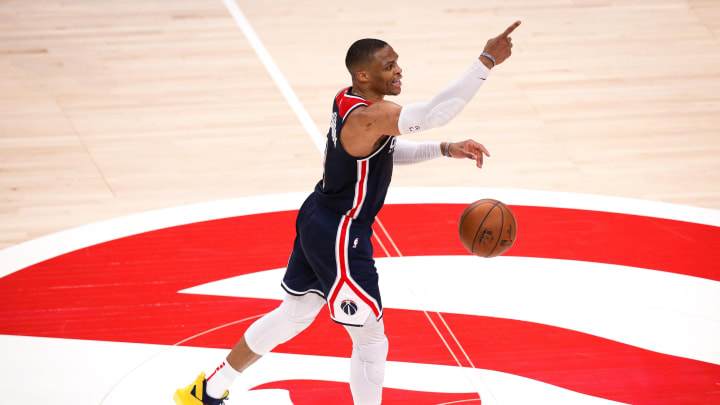 Washington Wizards v Atlanta Hawks / Casey Sykes/Getty Images
Is Russell Westbrook one of the most underrated players in NBA history? That most certainly might be the case. It feels like time after time, he gets overlooked among the best superstars in the game far too consistently.
Well, the record books won't be able to deny just how incredible of a talent he is. On Monday night, Westbrook surpassed the legendary Oscar Robertson for the most triple-doubles in league history.
What an incredible accomplishment for Westbrook. His career started with the Seattle Supersonics, while he then made his way to Oklahoma City. Now, he's balling out for Washington. What a player.