NFL
Patrick Mahomes has a priceless reaction to crypto fall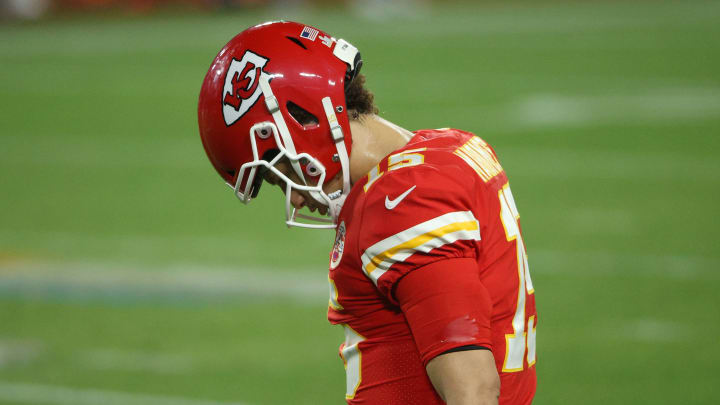 Super Bowl LV / Patrick Smith/Getty Images
What in the heck is going on with cryptocurrency? After so many months of being strong, we've seen a massive, massive plummet this week. People are losing thousands of dollars, even millions. Could the same be said for Patrick Mahomes?
The superstar signal-caller took to Twitter to react to how bad things are going. It surely makes you believe he's lost a penny or two...
Mahomes is basically everyone right now who had invested in cryptocurrency. Hey, he did sign a $502 million deal. Let's just hope he didn't put everything he had into bitcoin or something like that. Then, losing the Super Bowl last winter would be the least of his worries.