Mickey Callaway's Response to Reflecting on What Happened With Mets is Pretty Disheartening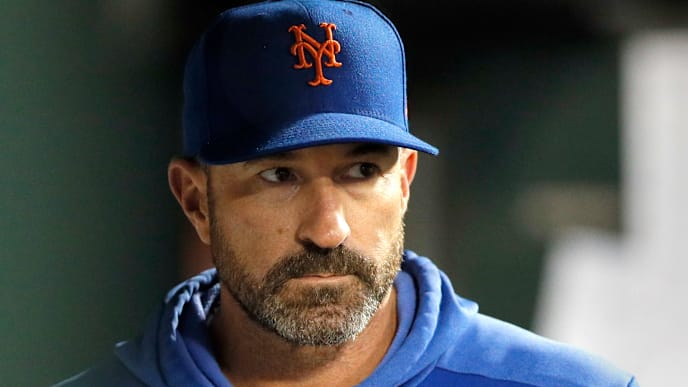 After two stressful, unsuccessful years with the New York Mets, Mickey Callaway has taken on the role of pitching coach for the Los Angeles Angels, and he seems content with how things are.
But when asked if he had reflected on his experience with the Mets, he opted to take the route of telling jokes, though the reality of the situation is pretty depressing.
"I had PTSD," quipped Callaway.
While it was admittedly said in jest, it speaks to the absurd amount of problems that plagued the Mets during his tenure.
He had to deal with an extremely controlling general manager and a locker room full of players who didn't exactly seem to be under his control. Not to mention the endless media negativity surrounding the team.
And of course, that says nothing of the unprecedented amount of injuries and under-performing players that he had on his roster. All of the problems he faced ultimately exposed the glaring issues within the Mets' organization structure.
That team broke him. Callaway couldn't handle the stresses of managing the Mets, which resulted in him sliding back into the pitching coach role that he thrived in when he was with the Cleveland Indians.
The Mets will have to hope Luis Rojas fares better than Callaway did during his debut season in Queens.