Kyle Hendricks and Jon Lester Have Been Absolutely Lights Out in May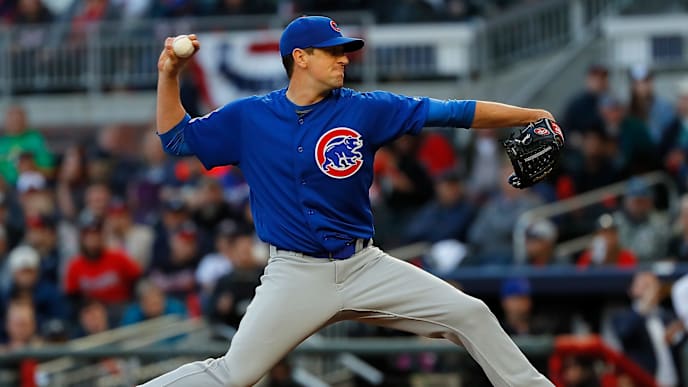 The Chicago Cubs have been downright dominant in the month of May, and you could attribute that to their incredible pitching of late. In May, the Cubs have a dazzling record of 10-2, and have allowed 31 runs through 114 innings.
Two of the main factors behind Chicago's success during the month are Kyle Hendricks and Jon Lester, who have both churned out stellar performances over the past few weeks.
Hendricks in May has an absurd 0.36 ERA, with 17 strikeouts through 25 innings pitched with just 1 walk allowed. Hendricks threw a sub-100 pitch shutout against St. Louis, and lasted eight innings against both the Marlins and Reds.
Just last month Hendricks' ERA sat at an ugly 5.33, and now it's a shiny 2.86. He's clearly playing the game tension-free now, and has regained full command of his pitches, which has completely paid off.
As for Lester, after Sunday night's performance against the Milwaukee Brewers, he leads the league with an insane 1.16 ERA and boasts 39 strikeouts and a 1.02 WHIP. Lester's outstanding ERA has been fueled by the fact that he has yet to allow an earned run through 19.2 innings in May.
Hendricks and Lester have combined this month to post a masterful 0.20 ERA, with 37 strikeouts across 44.2 innings pitched. If they continue to pitch anything close to the way they've pitched in May, the Cubs will win the NL Central handily, and will likely make a deep playoff run.