Former Michigan State Gymnastics Coach Convicted for Lying to Police in Larry Nassar Case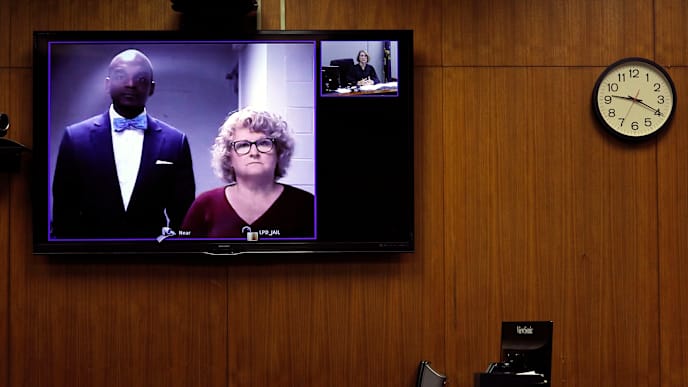 Even a few years removed from the initial case, the horrific fallout regarding the Larry Nassar scandal continues.
In a new development, former Michigan State University gymnastics coach Kathie Klages was found guilty of lying to police about the case.
Klages was convicted on two counts of lying to the police on Friday and could spend up to four years in prison.
She reportedly denied that two gymnasts aged 14 and 16 participating in a youth program came to her in 1997 to report that Nassar, who was working for the Spartans as a sports medicine doctor at the time, had sexually abused them.
Her conviction makes her the second employee of the school to be criminally convicted in regards to Nassar's heinous crimes. William Strampel, the dean of the College of Osteopathic Medicine, was convicted in 2019 of willingly neglecting reports of Nassar's misconduct.
At the very least, it's good to see people in power who failed to help the victims finally being held responsible for their inaction. Hopefully this sets a precedent of accountability and facilitates meaningful change in regards to cases of sexual assault.