VIDEO: Estadio Azteca Turf Looks Dangerous for Chiefs vs Chargers Monday Night Football in Mexico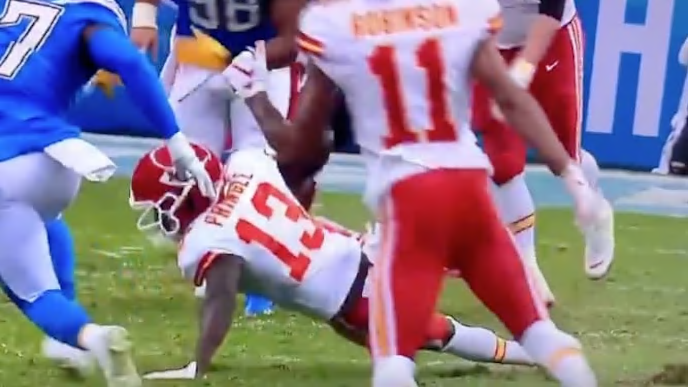 The turf at Mexico's Estadio Azteca was so bad that the league had to cancel a Chiefs-Rams Monday Night game there last season. During the 2019 incarnation, which pits Patrick Mahomes and Kansas City against the Los Angeles Chargers, the turf appears to be just as bad. Chargers running back Melvin Gordon's knee slammed into the turf, and made a huge divot that could potentially cause future injuries.
How did the grounds crew get their jobs? Did they win a raffle or something?
The league keeps saying that they value player safety above anything else, but forcing players to do battle on a crappy field with craters left, right, and center that could be the cause of a devastating knee injury proves otherwise.
Whoever is overseeing the Estadio Azteca field has now failed in two consecutive years to create even a passable field for an NFL game. Should this prove to be a prevailing issue, the NFL ought to reconsider their future in Mexico City.