ESPN Scout Says Bronny James is a Better Shooter Than LeBron Was at His Age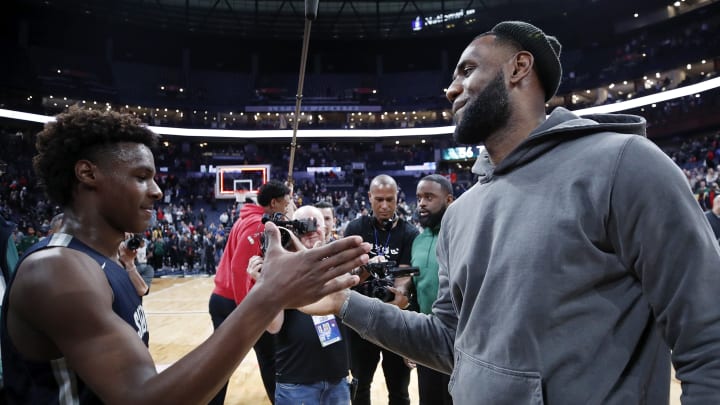 The NBA better brace itself, because there may be a LeBron James dominating the Association for decades to come. The Los Angeles Lakers star's son, LeBron "Bronny" James Jr., is a freshman high school basketball player with the makings of a future top prospect.
Although he's still young, plenty of attention has come to Bronny already due to his legendary dad. Now, ESPN's Paul Biancardi, who scouted both father and son in high school, has some high praise for Bronny that even LBJ Sr. can't quite match.
Although Biancardi makes it clear that the two are different players, the comparisons are already eye-opening. He notes that the younger James has a similar feel for the game and playmaking IQ as his old man. Combining that with Biancardi's insistence that his jumper is actually ahead of where King James' was when he was in high school, it's clear that Bronny could be special in the NBA one day.
LeBron's shooting stroke was one of his only struggles early in his career. As a rookie, he shot 29% from three to go with a 43.8% effective field goal percentage. Throughout his career, both those numbers have increased drastically. This season, he's shot 34.9% from three with a 55.5% eFG.
If Bronny comes in to the NBA with a superior shot to LeBron and a similar basketball mind, he really could live up to the massive expectations that fans have already set for him. Becoming an NBA star is no easy task, but this young prince is on the right path.