ESPN Analyst Jimmy Dykes Thinks Kentucky Deserves Top 4 Seed After Getting Snubbed in Tournament Preview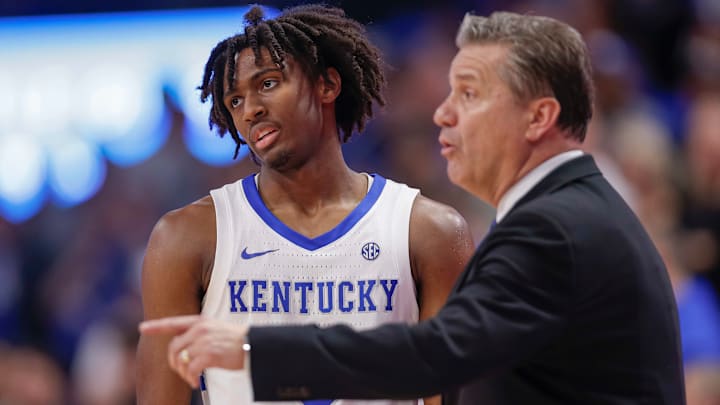 The Kentucky Wildcats have risen up the rankings all the way to No. 12 overall after a somewhat slow start to the season. That is why some fans and analysts were surprised when the Wildcats were not chosen as a top-four seed in the recent March Madness preview shared over the weekend.
ESPN's Jimmy Dykes was one individual confused by the NCAA Tournament selection committee's decision to exclude Kentucky from a top-four seed at this point in time.
Dykes' comments, summed up by 247Sports, came Tuesday night when he was on the broadcast for the Wildcats clash with Vanderbilt. He made it clear the eye test along is enough to know that Kentucky is at least one of the best 16 teams in the country.
The Wildcats are 19-5 and 9-2 in SEC play. The only bad loss on the year came in November against Evansville, though it was a historic defeat. Still, John Calipari's side has recovered since.
Dykes acknowledged the bad loss while also stating the obvious of how that shouldn't define Kentucky's entire season. 19 wins at this point in time more than proves that point. If the Wildcats can continue to cruise in SEC play they'll surely get recognized among the top 16 teams in the nation.