Juventus winger Douglas Costa has admitted that he questioned whether he should hang up his boots after growing frustrated with his injury struggles.
The 29-year-old has managed just 90 appearances for Juventus since first joining I Bianconeri on loan in 2017, having been forced on to the sidelines with several muscle injuries of varying severity.
His time with Bayern Munich was also hampered by injuries, albeit not as much as his spell in Italy, but Costa confessed to The Player's Tribune that there were times he felt he could not continue to deal with the frustration.
"There are moments that I think, 'should I keep playing?'" he revealed. "Because I step out on the field and get injured all over again. But I watch it on TV and I know it's my passion, I know I can play at the highest level.
"That's what keeps me alive. I know that football is not a struggle for me. Many times you try, try, try, but then you give up. It has nothing to do with money or being more famous. The point is to do what you like and enjoy it. That is my focus."
Often linked with moves to some of the world's biggest sides, Costa's fitness struggles have prevented him from taking that next step towards superstardom.
His return of nine goals and 18 assists in three years for Juventus is underwhelming and he no longer commands a regular place in the starting lineup, having started just six Serie A fixtures this season before football was postponed.
"I joke with my teammate Alex Sandro that I have more MRI scans than appearances," Costa continued. "When I had to [have another scan], those weird noises... it's something really crazy.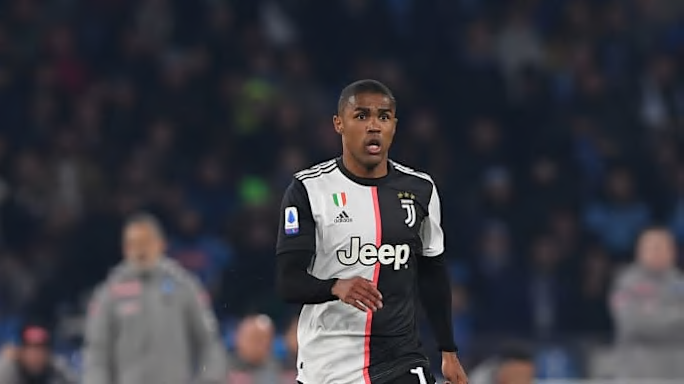 "People say, 'Douglas has the potential to be one of the best in the world, but injuries don't help him'. It really bothers me. I have the potential to be a big name but, my fault or not, I cannot be in the best shape. It really annoys me.
"Every time I was injured I would ask myself, 'what am I doing wrong?' I asked myself why I was not performing, why I could not have a sequence of games. That hurt me a lot, so I was out asking for help in every possible way."
---
For more from ​Tom Gott, follow him on ​Twitter!