Derek Carr informs the Raiders he won't accept a trade this offseason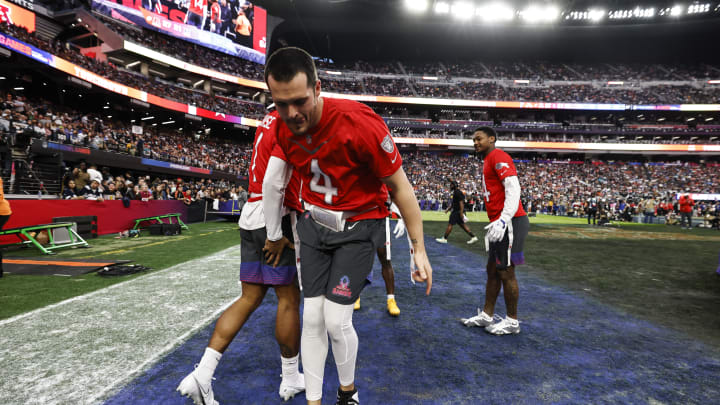 2023 NFL Pro Bowl Games / Michael Owens/GettyImages
Sooner than later, Derek Carr is about to hit free agency and be set to sign with any team he wants. After taking a visit to New Orleans last week to meet with the Saints, a lot of people thought the Pro Bowl QB could make his way to the NFC South.
Not so fast. Per a report, Carr informed the Raiders he won't accept a trade there. Matter of fact, he won't be accepting a trade anywhere.
Carr wants to be released and then be free to negotiate a new deal with whoever he wants. Once the veteran signal-caller does become a free agent, several teams will be lining up to try and sign him.