If every football transfer headline ever was to be believed, then Newcastle would be owned by Vince McMahon and fielding WWE Hall of Famers, Lionel Messi would've left and rejoined Barcelona at least 17 times, and Manchester United would simply have every other footballer to play the game under contract.
They'd also have won every major trophy remotely possible, because if the rumours throughout the post-Fergie era would've been true, they'd have had the squad we all make on FIFA Career Mode after one season every year.
Unfortunately for United fans, the rumours are almost never true. Under the tutelage of David Moyes it was meant to be Toni Kroos, but ended up being Marouane Fellaini. Louis van Gaal has recently come out and stated his desire to bring Robert Lewandowski to Old Trafford, but instead they ended up with an already past it Radamel Falcao.
It's a rinse and repeat narrative that fans of the Red Devils know all too well at this point, along with being overcharged for players simply because it's Manchester United. And while in Ole Gunnar Solskjaer's summer business happened to improve for the first time in years, that doesn't stop the rumour mill.
United have had 'done deals' for that many players over the years that they could have two or three separate teams. But here's an idea of what their best XI could've looked like should they have actually landed all these 'transfer targets'...
---
GK - Keylor Navas
This one was actually close, believe it or not. And by close, we mean one rather old fax machine being too slow, close.
As a part of the 2015 summer transfer saga involving David de Gea heading to Real Madrid, a deal was agreed that was going to see United receive cash plus Keylor Navas for the Spaniard. If it wasn't for that dodgy fax machine, then the last five years of football could've looked monumentally different.
---
RB - Dani Alves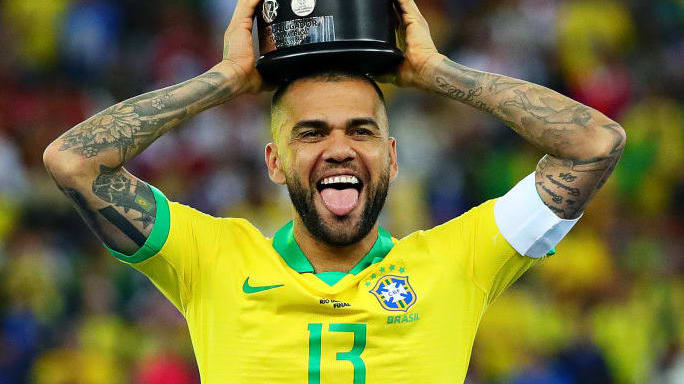 If headlines were to be believed, United were set to snap up the veteran Brazilian from Barcelona in 2015 under Louis van Gaal.
That would've solved a full back crisis before the crisis had the time to develop into what it has been until Aaron Wan-Bissaka signed last summer. Van Gaal sold Rafael and would've upgraded on him significantly by signing Dani Alves, even if it was just for a couple of seasons.
This didn't happen, though, and United ended up with Matteo Darmian. Remember him?
---
CB - Mats Hummels
After setting the world on fire at Borussia Dortmund, it was announced that Hummels would rejoin former club Bayern Munich at the beginning of the 2016/17 season.
Before that was agreed, however, was an infinite amount of transfer stories suggesting that Hummels was set to join United, starting in 2014 and only ending after he had signed for Bayern.
In fairness, the German himself revealed that he was close to signing with United before joining Die Roten, and almost signed again before returning to Dortmund in 2019.
---
CB - Sergio Ramos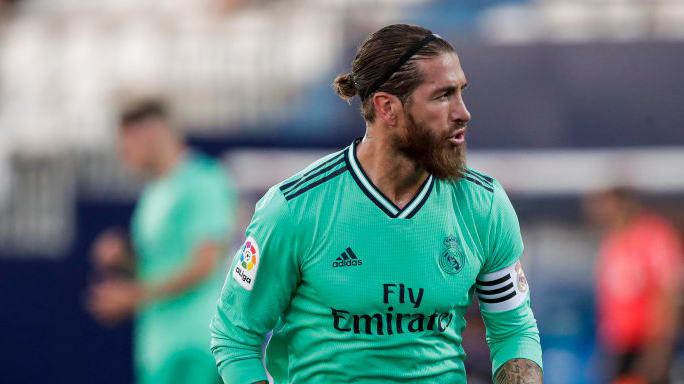 The veteran Spaniard seems to have used the name of the Red Devils more than once to secure himself a new contract at Real Madrid during his career.
United made a £28m bid for Ramos in 2014 after being told he wanted to leave Madrid and head to Old Trafford, but this resulted in him signing a new contract with Los Blancos. Naturally, they were linked with a move for him again last summer, merely because United were in for a centre back.
There's still time for one more big contract extension, Sergio...
---
LB - Leighton Baines
Baines would've been the weakest link within an incredibly star-studded United team, but by no means would have been a bad signing.
Baines was continually linked with a move to Old Trafford when Sir Alex Ferguson was still in charge, and United later made a bid following the appointment of David Moyes. While there was probably some truth in the initial interest, the hundreds of headlines it generated at the time were certainly well off the truth.
---
CM - Toni Kroos
This one will perhaps hurt United fans the most.
Toni Kroos revealed to The Athletic this year that he was on the brink of a move to Old Trafford in 2014, before David Moyes was sacked. However, following Moyes' departure and Van Gaal's arrival, Kroos said that the deal went cold as Van Gaal didn't seem interested in completing a move for the German.
He went on to join Real Madrid that summer, and has been one of the best midfielders in the world ever since.
---
CM - Thiago Alcantara The Spanish midfield maestro was heavily linked with a move to Old Trafford upon his departure from Barcelona in 2013, with just about every news source convinced it was a done deal.
Perhaps somewhat more sickening than the Kroos deal, though, Moyes was the one that called the deal off, according to reports since. Thiago then went to join Bayern - and again became one of the world's best midfielders - while United panic bought Marouane Fellaini on deadline day in August 2013.
And despite the constant links to Liverpool amid his impending departure from Bayern Munich this summer, Thiago has once again been linked with a move to Old Trafford.
---
AM - Wesley Sneijder
Perhaps the most infamous transfer that never happened of all, Wesley Sneijder deserves a statue outside Old Trafford, despite never actually playing a game for United.
The Dutchman was linked with the Red Devils at just about every possible opportunity throughout the last decade, and is perhaps remembered more for being associated with United at this point than he is for his own career.
He retired in August 2019, but don't be surprised if he ends up being linked to United in some capacity in the not-so-distant future. Future director of the club.
---
RW - Gareth Bale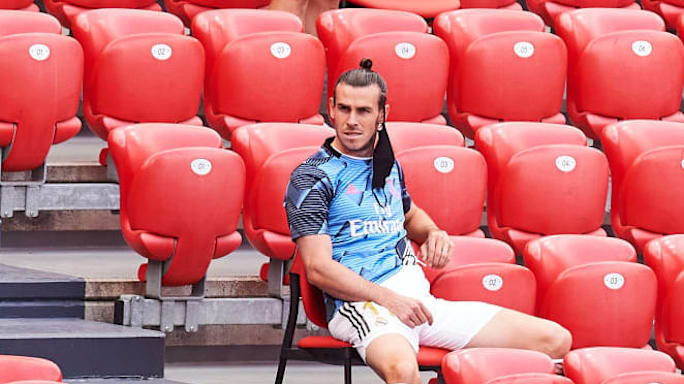 In somewhat similar stead to Sneijder, Gareth Bale to Manchester United seems to be the transfer that is 'destined' to happen every summer, and has been since 2012.
Ferguson was actually keen on bringing Bale to Old Trafford at one point - along with bringing a certain Portuguese forward back to the club - in an attempt to win the Champions League once more, before retiring in 2013. The rumours never stopped after that, however, and the Welshman is still being linked with a move to United as recently as this summer.
---
ST - Cristiano Ronaldo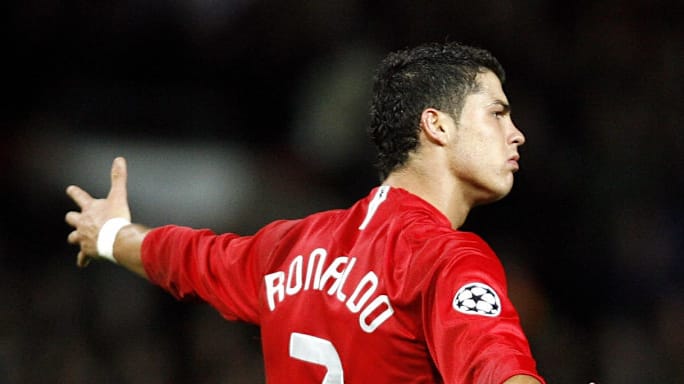 That certain Portuguese forward wanted alongside Bale is Cristiano Ronaldo. Obviously.
The romantic return of Ronaldo to United is one that sucks fans in every time, but to no avail. He was reportedly wanted back in 2013, but fans went into overdrive in 2017 when Sky Sports reported that he himself was interested.
Could this finally be it? No.
Ronaldo did leave Real Madrid in 2018, but signed for Serie A champions Juventus in a bid to win the Champions League in another top European league. It's unlikely that he'll retire there, too, but that doesn't exactly mean a return to Old Trafford is on the horizon.
Sorry, United fans.
---
LW - Antoine Griezmann
Speculation was rife in 2017 regarding Antoine Griezmann's potential move to United.
Coming off the back of a stellar season and a solid showing at Euro 2016 with France the previous summer, the saga dragged on, with just about every outlet convinced he was headed for Old Trafford. He ended up staying at Atletico, however, and joined Barcelona in 2019.
His move to La Blaugrana has done nothing to stop speculation, however, as he's still linked with a move to United on occasion.
---