VIDEO: Cowboys Legend Drew Pearson's Reaction to Missing Hall of Fame Again is Gutting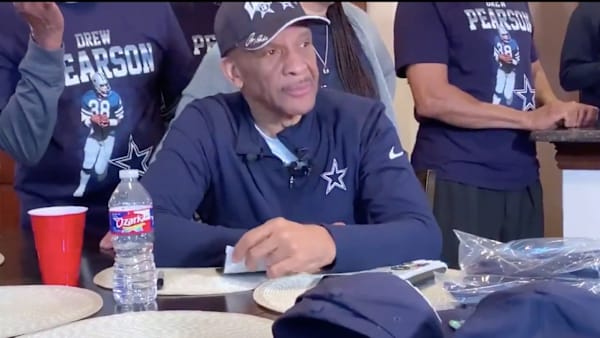 NFL fans weren't the only ones waiting to see which legends would make it into the centennial slate of the Pro Football Hall of Fame class of 2020. Yes, the players want it, too.
Former Dallas Cowboys wide receiver Drew Pearson gathered alongside his family on Wednesday morning to see if he received the call to the Hall. Unfortunately, Pearson missed out, and his reaction is absolutely gut-wrenching.
How can you not feel for the guy? He even proclaimed that the NFL "broke [his] heart." Man.
There were few receivers of the 1970s who were better than Pearson. In fact, he was named to the 1970s All-Decade First Team, and he's the only one on that squad who still remains outside of Canton.
He spent his entire 10-year career with the Cowboys, and in that span, he earned three All-Pro nominations, three Pro Bowl nods, and one Super Bowl championship. In 156 games, Pearson tallied 489 receptions for 7,822 yards and 48 touchdowns.
Hopefully one day the Pro Football Hall of Fame gets it right, because Drew Pearson is long overdue for a gold jacket.