The Bundesliga returned to our screens this weekend to widespread rejoicing.
While there was much debate over just how the game in this new reality would actually look, the only certainty of German football's return was that Erling Haaland was going to - without any doubt whatsoever - bag himself a goal.
The teenage mutant ninja striker is back in the headlines once again, having seemingly never left them, given his astronomical goals tally already this season.
Rarely has a player in history ever accrued such an immense goalscoring tally while still being so young. Rarely, I say, but should it be never?
Have any of the great strikers and forwards of our time actually been as prolific as Haaland has been at just 19 years old? He's on 41 goals already this season, bringing his career total to a staggering 62 in 105 senior career outings.
Let's take a look.
---
Zlatan Ibrahimovic Haaland will have some way to go to match the scoring totals of the evergreen Zlatan, who at 38 has bagged an whopping total of 478 goals. Yet, based on the Norwegian's current trajectory - and if he'll play to that age - there is nothing to suggest he can't match those exploits.
The Swede's first big career move came in 2001 when he joined Ajax from Malmö FF, in and around his 20th birthday. By this point he was showing the workings of a magnificent striker, but he was yet to surpass the 20-goal mark at this stage in his career.
That number has been more than tripled by Haaland already, who has managed that amount across spells with four different sides.
Zlatan's numbers are blown out of the water by Haaland but the Swede - who is many things - was not an early bloomer.
---
Robert Lewandowski
The Pole is leading the way for goals scored in the Bundesliga this season, with his outstanding ability showing no signs of faltering as he moves into his 30s.
As former Borussia Dortmund alumni himself, Lewandowksi's career began on home soil with Znicz Pruszków where he began to earn a stirring reputation for himself. But even he didn't manage to reach statistics matching those in Haaland's stratosphere.
By the time Lewandowski had reached 20, he'd still notched an impressive 37 goals, coming in just 63 club outings, but once again we're not seeing scoring rates to match Haaland's superhuman record.
---
Lionel Messi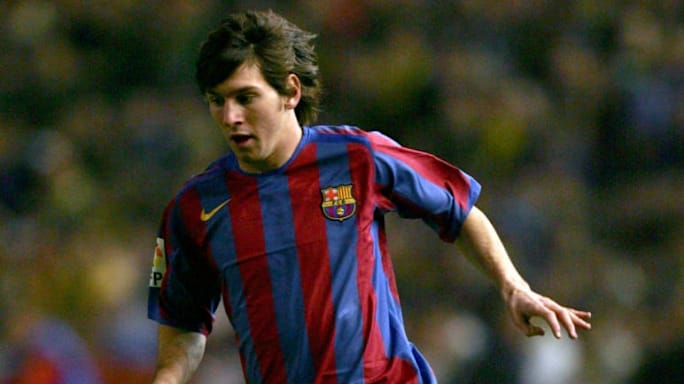 Surely he's the one knock Haaland off his perch? Nope, try again.
The greatest player on the planet (and possibly ever) continues to dazzle on a regular basis, but when he was a wee nipper like the Norwegian is now, he'd not managed to accrue quite as many goals.
Starting out with the Barcelona B and C sides before moving into the senior fold, Messi had managed to muster a roughly similar record to Lewandowski of just under 40 goals before he turned 20 (which Haaland does in July).
It didn't take long for this numbers to shoot up, where 40 goals in a single season would constitute a poor campaign by his standards. However, he was no Haaland in his teens, at least, well, purely in terms of goals scored.
---
Wayne Rooney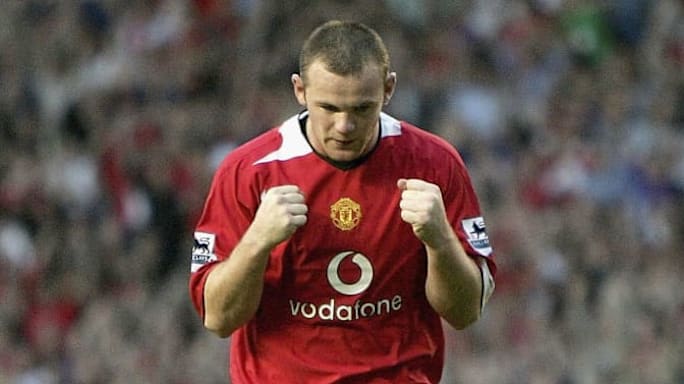 The English version of Haaland burst onto the scene with equal levels of excitement and splendour, but even Rooney's scoring records as a teenager don't match up to the current talk of the town.
In his two seasons with Everton, Rooney had managed to bag himself 17 goals, a figure which was added to in his debut term with Manchester United. A further 17 strikes took his total up to 34, and going into the 2005/06 season he built on that tally further with another 19 goals.
Enough of those came before he reached 20 to see him move beyond a career total of 40, but still, we're not seeing number matching those of the Dortmund hotshot...
---
Kylian Mbappe Another prodigy with a ceiling just as high as Haaland's, the manner with which Mbappe burst onto the scene bears resemblance to the Dortmund man's own breakthrough. He too scored a silly number of goals at a frighteningly young age, thus prompting a continent-wide scramble for his signature.
Mbappe was tearing it up at Monaco, before Paris Saint-Germain snapped him up, and by the time he moved to the capital he'd already bagged 31 goals. In his debut season with PSG he added another 21 to surpass the 50-mark, before he scored 39 more the following campaign - with a good few of those coming before December 2018 - the month he turned 20 years old.
---
Ronaldo Nazario Here he is, the man to push Haaland to one side and make his strike rate appear pitiful in comparison: Ronaldo.
The Brazilian was a truly special footballer, one of the most complete strikers the game as ever seen and outrageously talented even when his career was in its infancy. Starting out at Cruzeiro, he'd already hit 44 goals before Europe came calling, where PSV Eindhoven were the welcome beneficiaries of his stupendous ability.
He added to his previous tally with another 54 goals in two seasons, putting him one goal shy of the 100-mark before he turned 20. After moving to Barcelona in 1996 he did succeed in hitting that glorious number, scoring in a 1-1 draw with Racing Santander just three days before his 20th birthday.
Thing is, though, there are more than just Ronaldo who have outshone Haaland in the teenage scoring stakes...
---
Gerd Muller
One of the greatest goalscorers ever to have lived is another player whose record trumps Haaland's, hitting similar figures to Ronaldo early on in his career.
TSV 1861 Nördlingen had Muller among their ranks back in the early 60s, where the German left his mark after netting 51 goals in just 31 outings. That prompted a move to Bayern Munich, where he maintained his fearsome record.
His debut season saw him bag 41 goals across all competitions, and carrying over into the following campaign, he surpassed the 100-goal mark before turning 20 in the winter of 1965.
---
Pele
Right, while Ronaldo and Muller showed us that Haaland's emergence and farcically good scoring rate isn't a one of a kind event, there are other benchmarks that set the tone for what achievements teenage footballers can manage.
A World Cup winner at 17, Pele is in the Guinness Book of World Records for crying out loud, of course he scored a mountain of goals before he turned 20. It's Pele, after all. But, you'd honestly think these numbers were made up, as it's unfathomable to comprehend the sheer volumes of goals he scored.
By his 20th birthday in October of 1960, Pele had already amassed over 200 senior goals in all competitions (club and international level).
Blimey.
---