Borussia Dortmund have warned Manchester United that they only have until the end of the month to finalise a deal for winger Jadon Sancho or he will remain at Signal Iduna Park for another season.
Talks over a potential move to Old Trafford for Sancho feel like they have been rumbling on since the dawn of time, and the two sides currently find themselves at a stand-off over the cost of such a deal. That's fairly common for deals of this magnitude, but Dortmund-based outlet Ruhr Nachrichten state that Lucien Favre's side are not prepared to let talks drag on forever. They want Sancho's future tied up by August, which would give them enough time to find a replacement if necessary.
The summer transfer window is expected to be open until October, but Dortmund aren't willing to wait around and be made to scramble for a replacement late in the window – particularly with their 2020/21 season due to start in September. If Sancho goes, they want to be under no pressure to replace him immediately.
The biggest stumbling block in this deal could be his price. Sky Sports News recently claimed that United are using the ludicrously bold negotiation tactic of holding firm at £50m, but RN believe that Dortmund are refusing to budge from their €120m (£108m) asking price.
It is said that Dortmund won't listen to anything lower than that amount and simply won't sell him if United don't agree to meet their demands before the end of July.
Should Sancho demand a move away, Dortmund may be forced to lower that asking price to facilitate a move, but this report states that Sancho is yet to show any indication of wanting to leave Signal Iduna Park.
His father travelled to the club's offices in June to discuss the situation and is said to be very open about all possible outcomes, so Dortmund do not feel under any pressure to sell.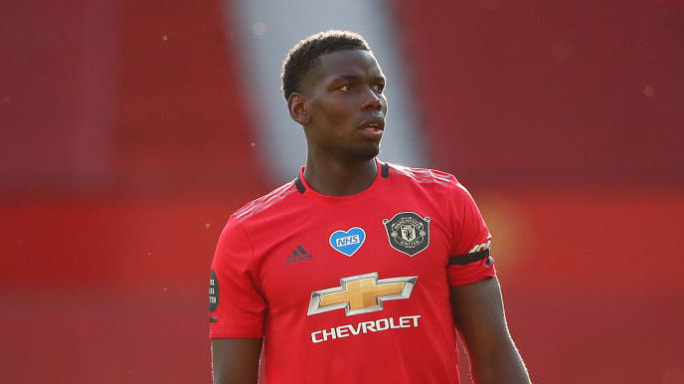 United are expected to exceed that so-called limit of £50m, but 90min understands that they are reluctant to break the £100m mark or even pay over the £89m which they shelled out for Paul Pogba back in 2016.
There is hope that a compromise will be reached somewhere down the line, but with Dortmund eager to get this thrashed out soon, United face a race against time to up their offer.
---
For more from ​Tom Gott, follow him on ​Twitter!