Aaron Rodgers Has Perfect Request for Packers Fans Ahead of Upcoming Homestand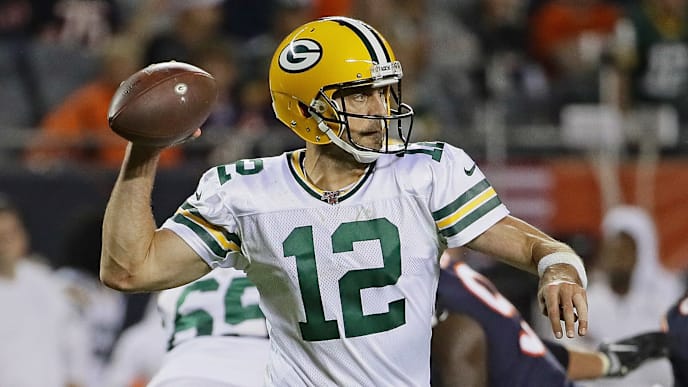 The Green Bay Packers won their season opener against the Bears, though there wasn't much offense to write home about. The 10-3 affair saw just one touchdown, so those looking for the scoreboard to light up were perhaps less than enthused.
Well, despite the lull of the Packers' Week 1 offense, Aaron Rodgers made a request to the Lambeau Field faithful ahead of their long stretch of home games. No. 12 is hoping that fans will kindly refrain from participating in the wave when Green Bay has possession.
The Packers play five of their next six games at home, and Rodgers wants the attention of the fans throughout that stretch. He must be pretty adamant about it considering he went out of his way to bash the wave like that. Hopefully Packers fans oblige.
And besides, does anyone actually like the wave?
Lambeau Field is a great place to play at, and it's even better when the fans are engaged in the game. Rodgers expects that when he and the Packers return home on Sunday.
This stretch of games is massive for the Packers' chances at success this year, as they'll need to capitalize on their home-field advantage.