The Houston Astros currently sit at 27-15 in the AL West, 6.5 games up on the LA Angels in the standings. It doesn't look like Houston's dominance will end anytime soon, as they have an embarrassment of riches in the minor leagues. With that said, here are three prospects you'll almost certainly see play for the club at some point this summer.
1. Forrest Whitley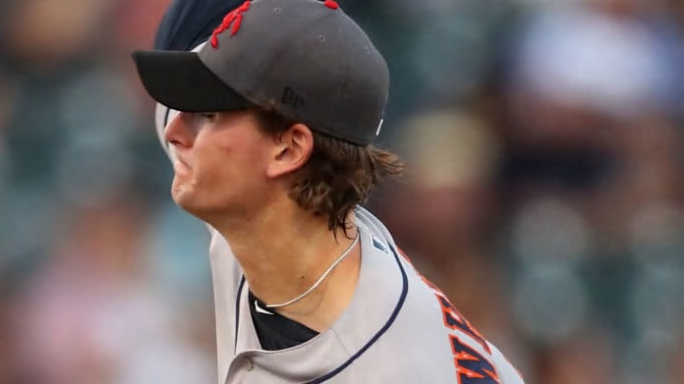 Did you not expect to see the stud right-hander on the list? Forrest Whitley is currently struggling right now, posting a 10.80 ERA through six appearances (four starts). He's allowed 23 hits through 18.1 innings pitched, but still has a 24:10 K:BB ratio. He's just 21-years-old, and this is his first time at Triple-A, so there should be zero concerns regarding his struggles. His 6-7 frame allows him to touch the mid-90s with his fastball, plus he has a big-biting slider and 12-6 curveball in his pitch repertoire. You may not see him as a starter this year, but you'll almost certainly see him pitching out of the bullpen for the team come summer time.
2. Yordan Alvarez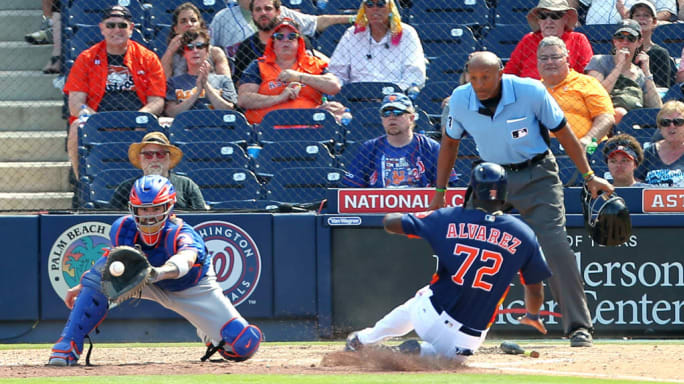 The 21-year-old left-handed slugger may very well be ready for the show, as he's been utterly dominant this season at Triple-A. Through 34 games, he's posted a .395/.490/.855 slash line, with 15 home runs and 47 runs batted in. Unfortunately, he may not have a spot available for him until an outfielder goes down with an injury, as both left-handers Michael Brantley and Josh Reddick have done very well early on. There's a chance Alvarez could catch on as a DH, or even split time in left field with Michael Brantley in an effort to preserve his body, but that's for the Astros to decide sometime in the summer. When the third-ranked Astros prospect does come up, however, he'll be an absolute force.
3. Myles Straw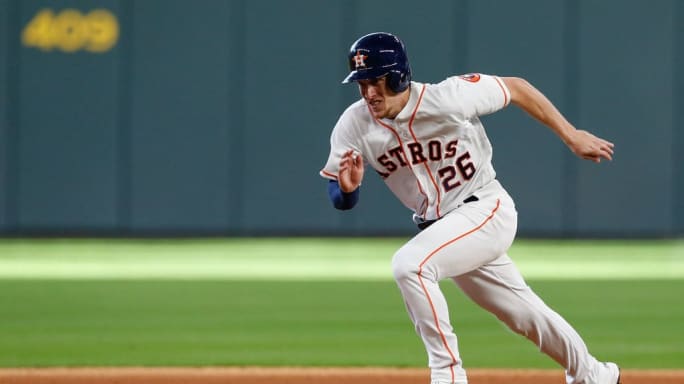 Myles Straw is making a case to get some playing time at the major league level with his play at Triple-A. Through 33 games, Straw has posted a .311/.399/.402 slash line, with one home run and 12 RBI to go with 12 stolen bases. He's increasing his versatility in an effort to become more enticing for the Astros, as he's logged 17 games at shortstop. He's not much of a power guy, but is a base-stealing threat. He could become one of those guys who bats ninth to set up RBI opportunities for George Springer and company.